Short videos made for learning, not CLE. Now with CLE.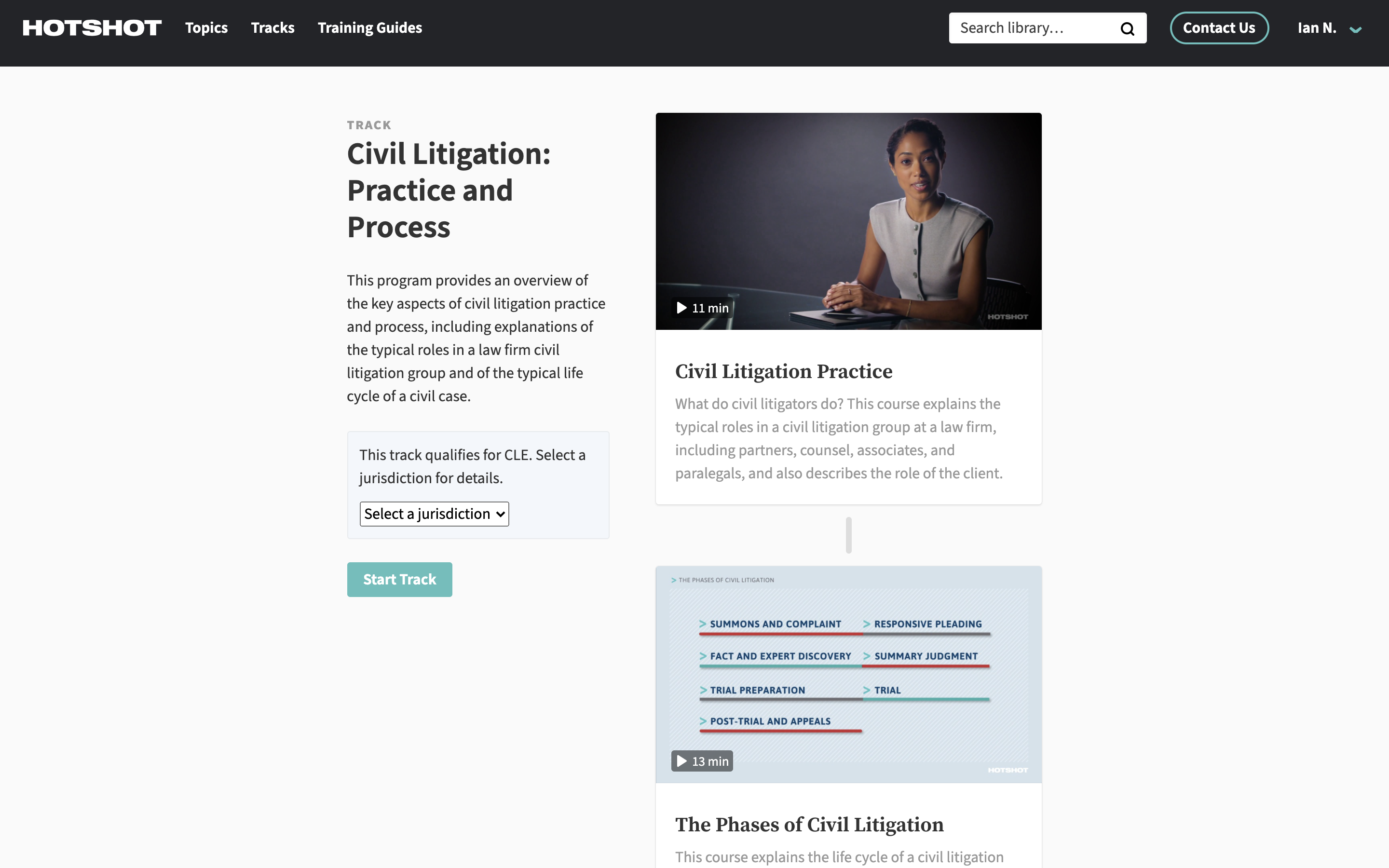 CLE from Hotshot: The best of both worlds
CLE tracks let you watch a series of short Hotshot videos and earn CLE credit when you complete the tracks. This gives lawyers the best of both worlds—watching short, practical content designed for learning, while also earning CLE for their time.
Videos on major practice areas and business skills
CLE tracks cover M&A, civil litigation, bankruptcy, accounting and finance for lawyers, securities offerings, venture financing, and commercial contracts, with more coming soon.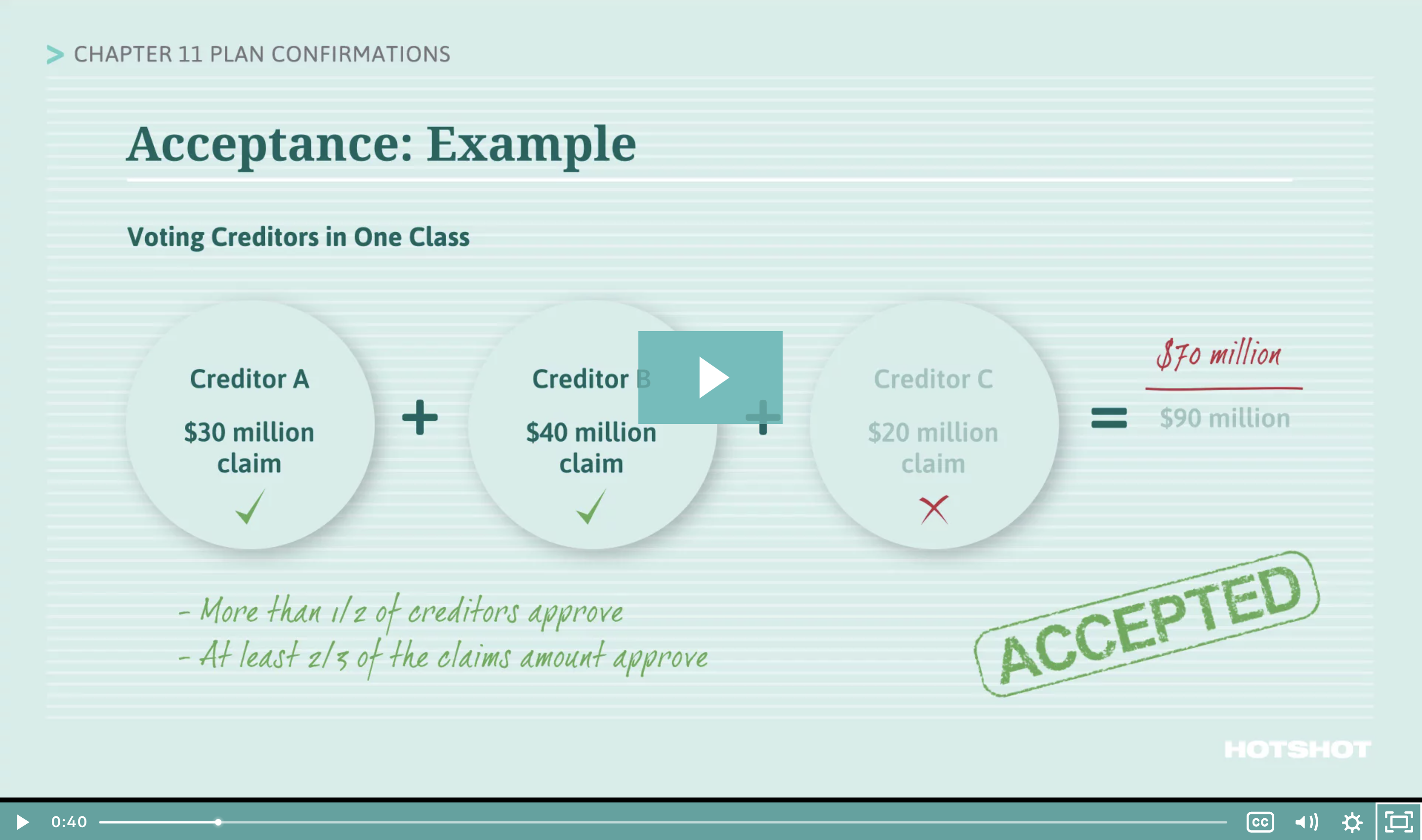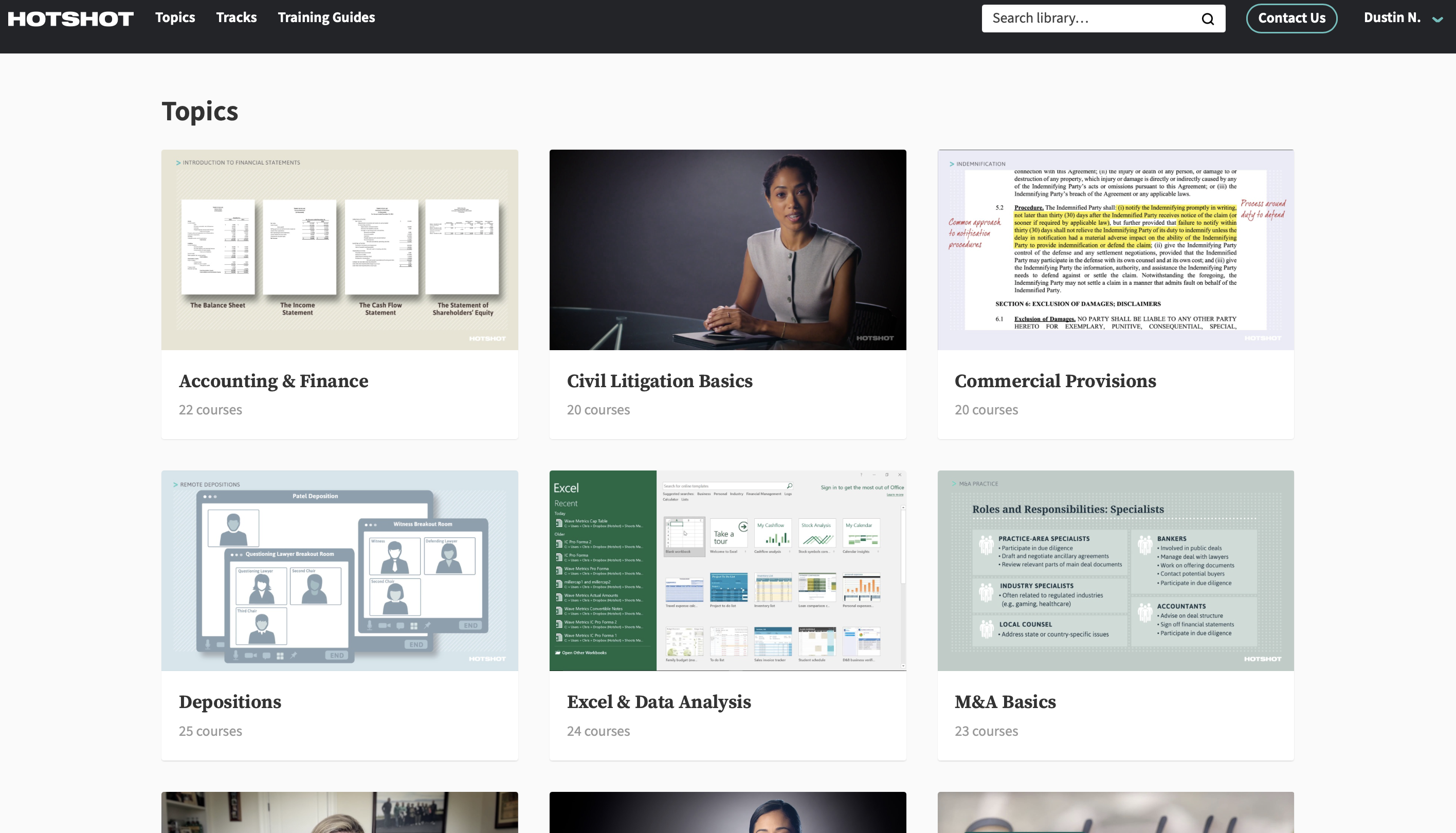 Free trial
Sign up for a free trial. We have 250 short, engaging courses that are used by lawyers for on-the-job learning and by top law firms to run engaging training programs.
Bankruptcy: Financing, Litigation, and Contracts

Chapter 11 Cases, Process, and Documents

Civil Litigation: Practice and Process

Claims 'If True' and Indemnifiable Losses

Financial Reporting and Accounting

Financial Statements for Lawyers

Introduction to Civil Discovery

Introduction to Pleadings and Motions

Introduction to Restructuring Practice
Deal Documents for Venture Deals

Deal Structures and Documents for M&A Deals

Defending a Corporate Deposition

Defending a Deposition

Doc Review, Privilege, and Litigation Holds

Materiality Scrapes and Sandbagging

Raising Venture Capital and Working with VCs

Securities Offerings: Deal Documents and Due Diligence

Taking a Corporate Deposition
Due Diligence and Closings in M&A Deals

Expert Depositions

Financial Concepts in Legal Practice

Financial Literacy for Lawyers

Commercial Provisions

Taking a Deposition

Types of Securities and Offerings

Venture Deals: Due Diligence, Term Sheets, Cap Tables, and Venture Math

Taking a Corporate Deposition
"This is exactly what on-demand training is. When there's an urgent need, Hotshot's always there."
Senior Counsel, Morrison & Foerster
"This is what I would build in my dreams."
Director of Attorney Development
"I really like the bite-sized videos and appreciate the high-quality materials."
Short videos made for learning, not CLE. Now with CLE.